Rockin' Nominations!
Nominated for Venue of the Year by the Academy of Country Music - 2007, 2009, 2010, 2011, 2012, 2013, 2015, & now 2017!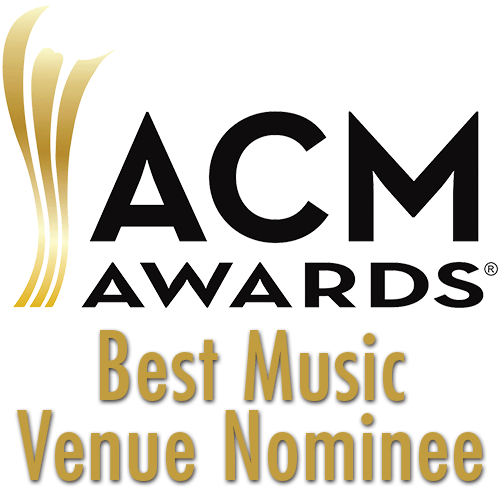 The Academy of Country Music Awards is dedicated to honoring and showcasing the biggest names and emerging talent in the country music industry. The show is produced for television by Dick Clark Productions and broadcasts LIVE every year in Las Vegas since 2003. As country music continues to reach an increasingly wider audience, the Academy of Country Music also continues its mission to promote and support the industry and engage country music fans not just in the western states, but from coast to coast.
Bank of New Hampshire Pavilion has been nominated for this award alongside such prestigious venues as:
Denny Sanford Premier Center, Sioux Falls, SD
Ford Center, Evansville, IN
Huntington Center, Toledo, OH
Red Rocks Amphitheatre- Morrison, CO


















Nominated for Red Rocks Award by Pollstar - 2010, 2011, 2013, 2014 & 2016!

Bank of New Hampshire Pavilion has been nominated by Pollstar for the prestigious Red Rocks Award four times. Pollstar is recognized as the industry leader in touring music around the world and spans all genres of music. In 1999, the Best Small Outdoor Concert Venue Award was renamed the Red Rocks Award to reflect the venue's dominance in the category over the years. The award is given to the best outdoor venue in the world with a capacity of less than 10,000. Every year since 1984, Pollstar has invited a small, exclusive group of industry professionals to consider nominations in specific categories for the Pollstar Concert Industry Awards.

Bank of New Hampshire Pavilion has been nominated for the Red Rocks Award alongside:

The Greek Theater - Los Angeles, CA
The Greek Theater - Berkeley, CA
Chastain Park - Atlanta, GA










Nominated for Venue of the Year by the Country Music Association for 2014, 2015 & 2016!

Founded in 1958, the Country Music Association was the first trade organization formed to promote a type of music. In 1961, CMA created the Country Music Hall of Fame to recognize artists and industry professionals with Country Music's highest honor. More than 7,000 music industry professionals and companies from around the globe are members of CMA. The organization's objectives are to serve as an educational and professional resource for the industry and advance the growth of Country Music around the world. They heighten the awareness of Country Music and support its on-going growth by recognizing excellence in the genre, serving as a repository for critical and timely information and communication, while providing a forum for industry leadership dialogue in reaching its goals.

Bank of New Hampshire Pavilion has been nominated for Venue of the Year alongside venues such as:

Bridgestone Arena - Nashville, TN
Ryman Auditorium - Nashville, TN










Selected 10 Best Concert Venues Across the USA!

We are very proud and honored to have been selected as one of the "10 Best Concert Venues Across the USA" by USA Today! We want to thank all of our amazing staff and incredible patrons for making this possible!

It takes more than a talented musician to make a great concert. It's also the setting. "People want to lose themselves in the atmosphere. It just heightens the experience, says John Huber, chief operations officer for Moo Creative Media, which creates concert visual displays for top artists like OneRepublic and Brad Paisley. Huber, who has traveled the country producing shows, shares his favorite venues to catch a performance with Larry Bleiberg for USA TODAY."

Bank of New Hampshire Pavilion has been selected as Top 10 alongside venues such as:

Red Rocks Amphitheatre - Denver, CO
Ryman Auditorium - Nashville, TN

Bank of New Hampshire Pavilion ♪ P O Box 7296 ♪ 72 Meadowbrook Ln ♪ Gilford, NH ♪ 03249
(603) 293-4700
©2017 Meadowbrook Farm, LLC - All Rights Reserved. (meadowbrook.net)